The Spring 2009 edition of Vegetarian Voice magazine features an article written by the Veganic Agriculture Network entitled From Monoculture to Horticulture: Converting your Lawn to a Veganic Garden. The article overviews some fundamental techniques and theories for beginners who are interested in establishing a veganic garden.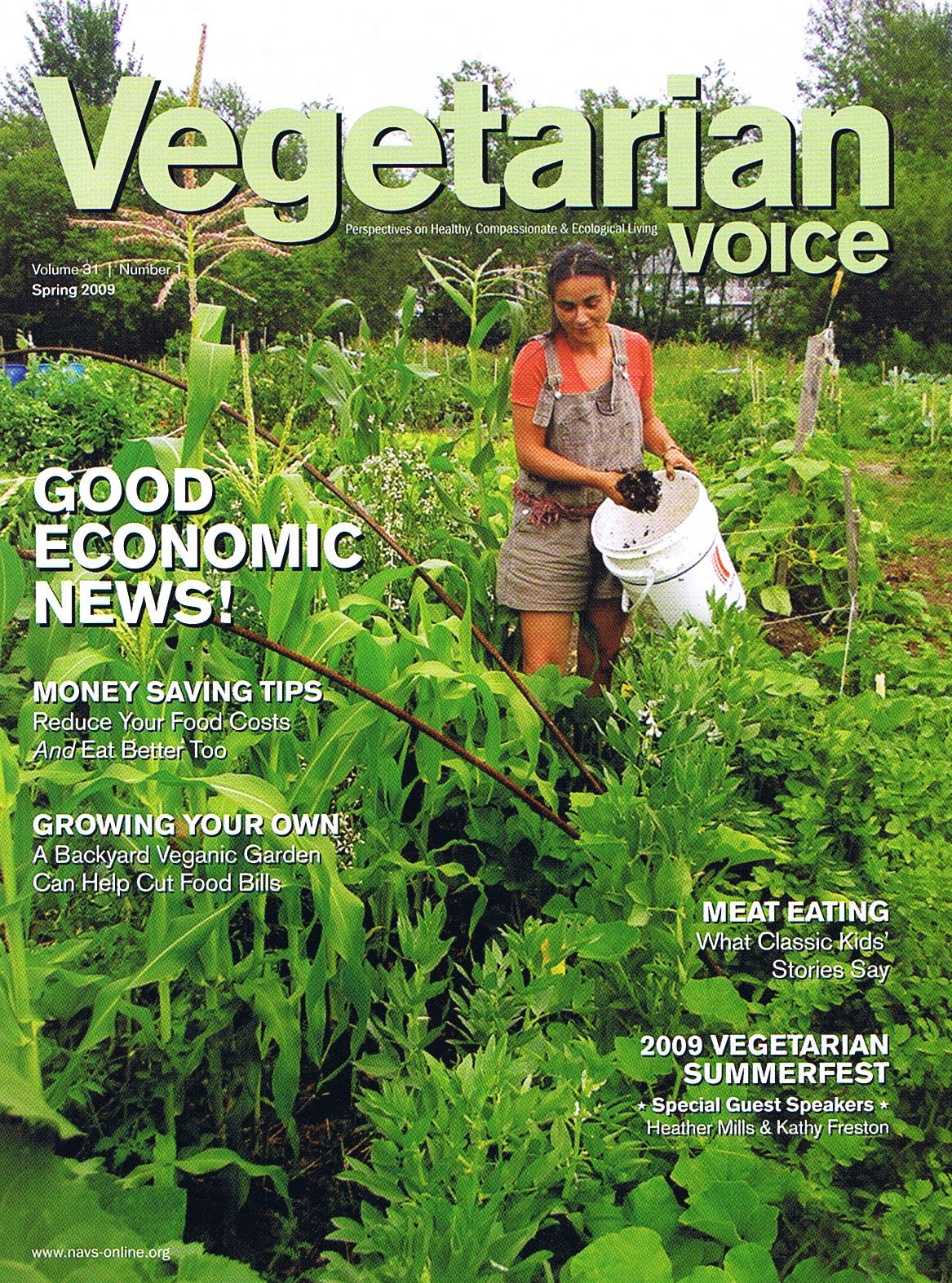 Please click and zoom on the images to read the complete article.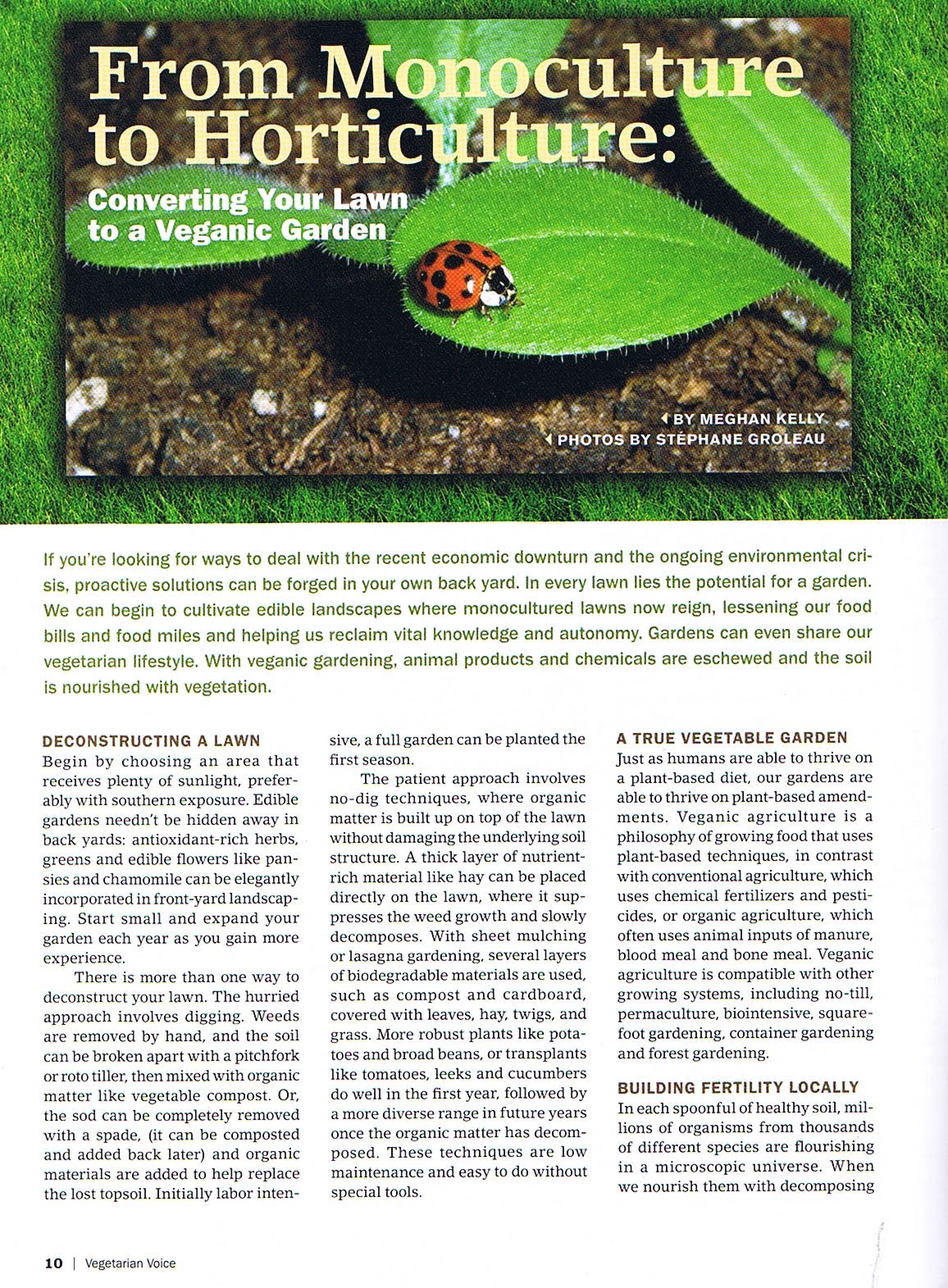 page 1
page 2
Vegetarian Voice is a quarterly magazine published for members of the North American Vegetarian Society (www.navs-online.org). The editors of the magazine are themselves longtime veganic gardeners and are actively involved in the promotion of veganic agriculture.
All photos in the article, including the cover of the magazine, are pictures of veganic gardens taken by Stephane Groleau. The article was written by Meghan Kelly, in collaboration with Stephane Groleau.